We hope that you will join us. Our Zentangle classes are held the second Saturday of each month from 10AM-1PM. Call VAC 967-8222 or visit Volcanoartcenter.org to register.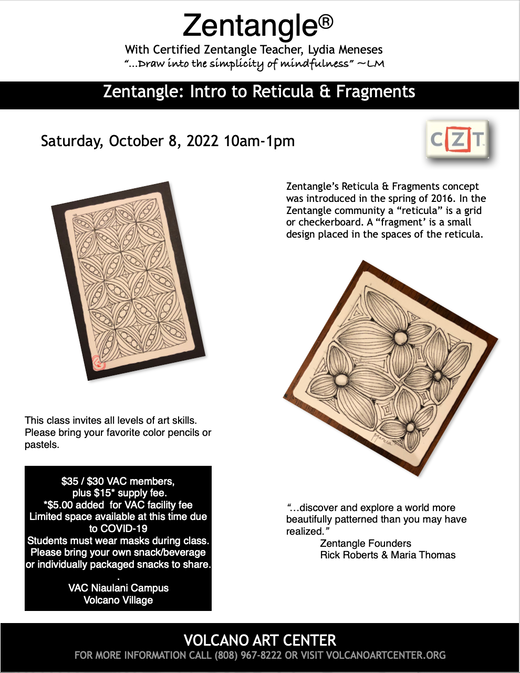 Zentangle:Crazy Quilts 9/10/22
Explore Crazy Quilted Tangles with Val Odachi, inspired designs constructed from distinctive patches of varying sizes, shapes, and colors filled with new and familiar tangle patterns.
All materials will be provided. Student kits will include Zentangle tiles, selected pens from Sakura of America and basic Crayola color pens to meet the needs for this class.
This class is open to all levels, no Zentangle or art experience necessary.  A brief overview of the Zentangle art method will be introduced to those new to Zentangle art.
Cost is $35/$30 VAC members plus a $15 supply fee.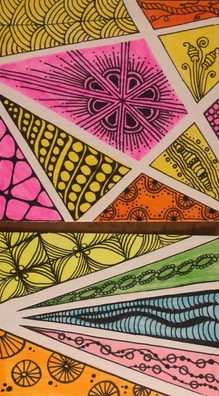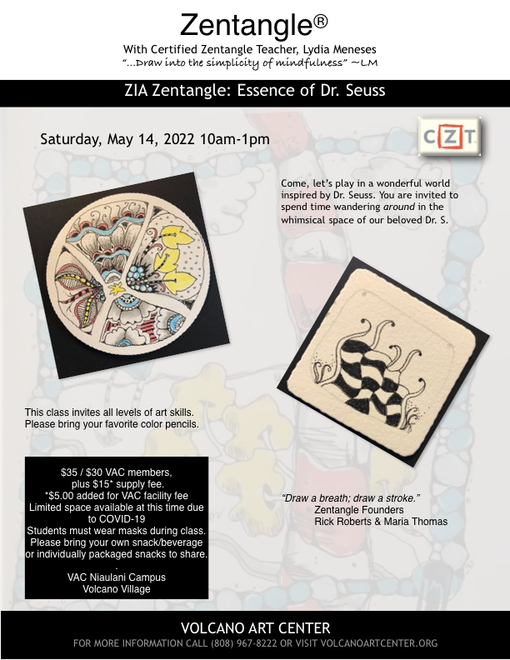 March 12, 2022: Zentangle Paradox for the Equinox with Valdeane Odachi, CZT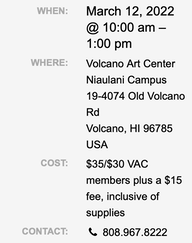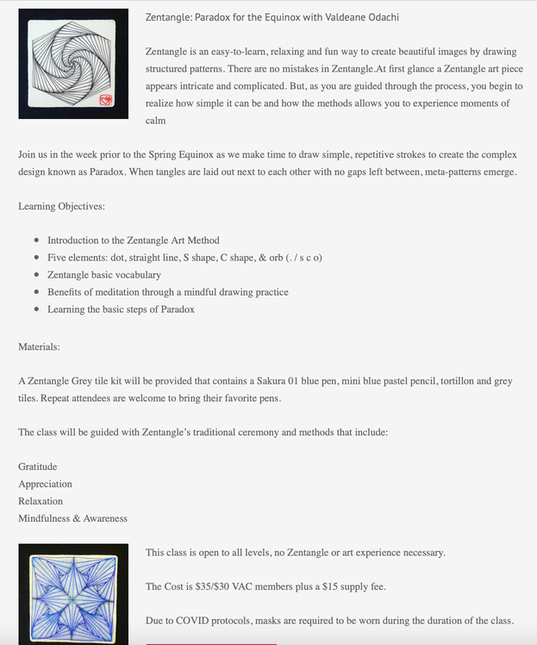 February 12, 2022: Zentangle Bookmarks with Dina Wood Kageler, CZT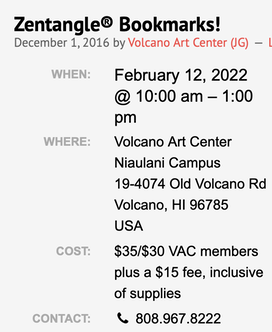 January 8, 2022: Zentangle Basics and Beyond with Lydia Meneses, CZT